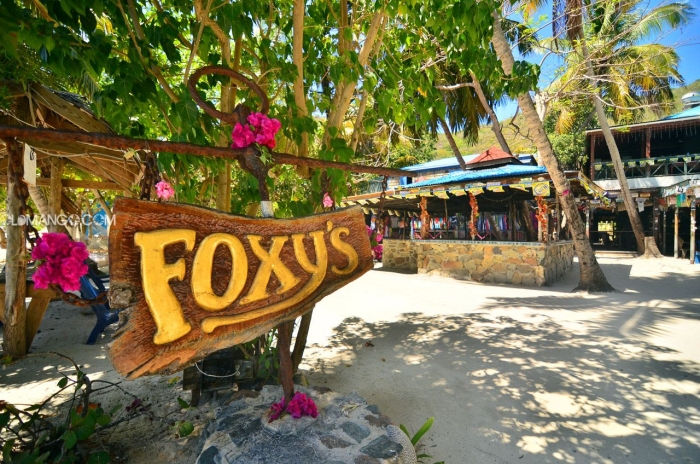 Personally attended by Foxy Callwood, Foxy's beach bar is a spot you don't want to miss. What began as a little bar the size of a lemonade stand intended to only be open for a day, evolved into a major cultural force.
Foxy's, known for its great local food, spotlights Friday and Saturday barbecues serving Rotis and flying fish sandwiches for lunch, and grilled fresh fish and lobster for dinner.
Foxy's hosts' tremendous annual events including Halloween parties and Halloween catfights (catamaran race), and the Wooden Boat Regatta.
Foxy is the founder of the Jost Van Dyke Preservation Society.
Located at the Sandcastle, Soggy Dollar Bar got its name from the soggy condition of the dollar bills from sailors who swam ashore.
The infamous native drink "Painkiller" is a frozen delight made strong with dark rum, 4 parts pineapple juice, 1 part orange juice and 1 part Coco Lopez (sweetened cream of coconut) sprinkled on top with fresh ground nutmeg.
It is illegal in the BVI not to try its most famous drink!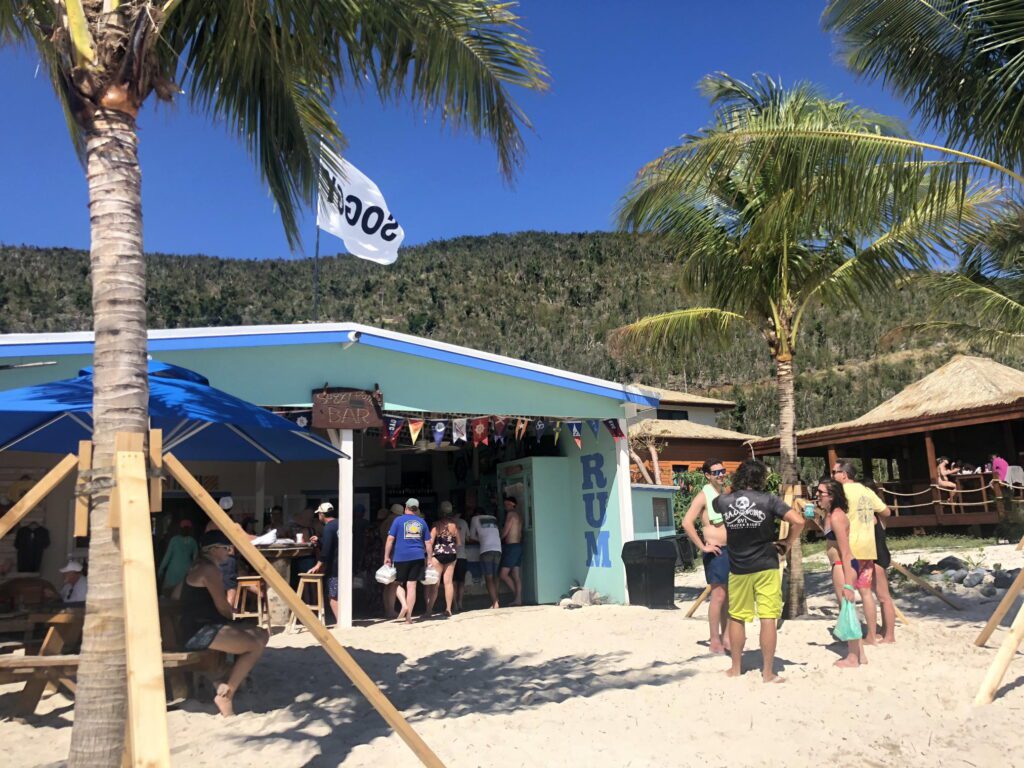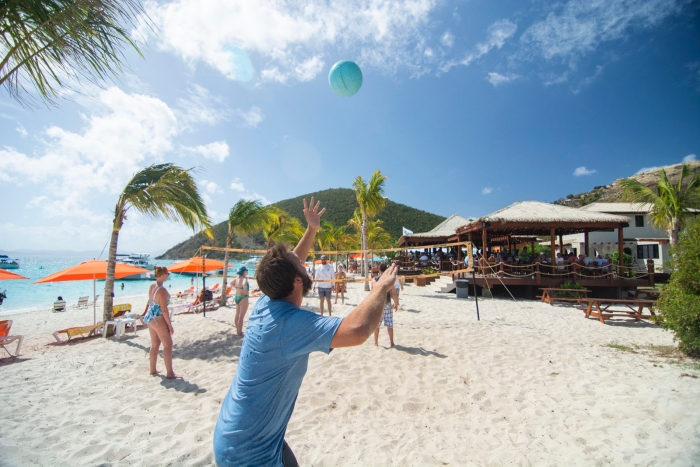 CARIBBEAN INSPIRED MENU AND BEACHFRONT BAR
Hendo's Hideout. Restaurant. Dinner Wednesday thru Saturday night. Sunday Brunch featuring bottomless mimosas. Sushi night on Thursday
Located at White Bay Campground, Stress Free Bar has an honor payment system.
Be sure to check out all of the pictures left on the walls as testimonials by patrons who've experienced great times there.
They also have a Wednesday night Barbeque and beach bonfire, and live music with DJ Glenroy John.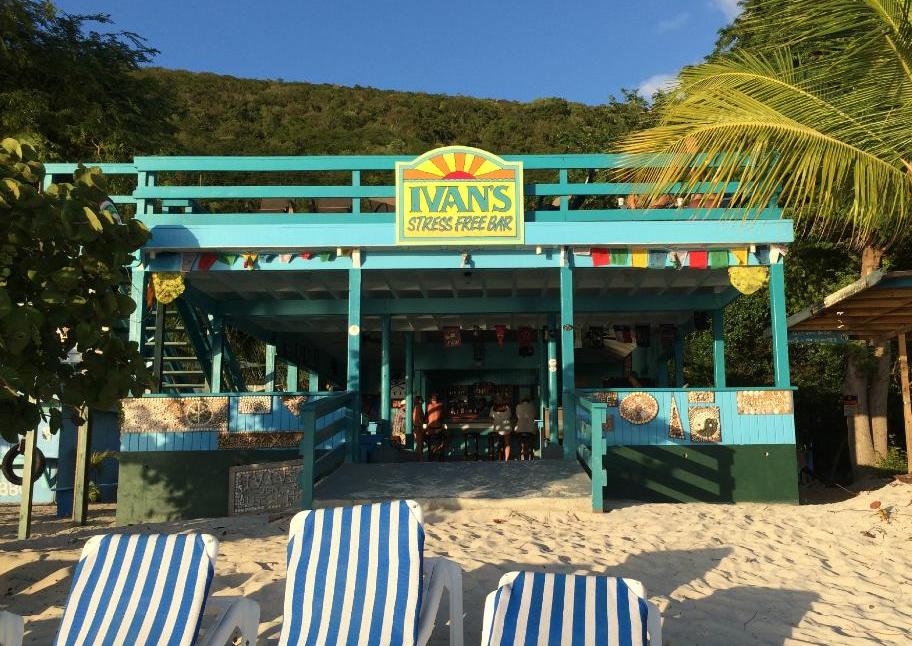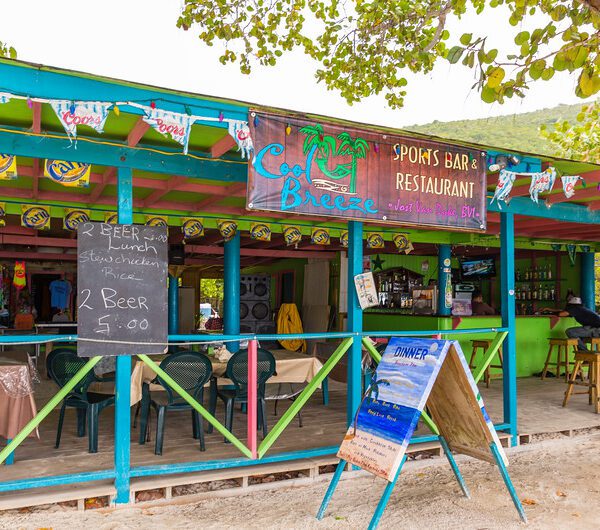 Local family owned Restaurant, Bar & Grill highlights a barbecue Caribbean grill cuisine serving breakfast, lunch and dinner. Stop on by for a cold beer and dance the night away.
Picturesque Bar & Restaurant open for breakfast, lunch and dinner featuring lobster and fresh grilled fish such as swordfish, wahoo, and kingfish. Highlighted drink specials include Bushwhackers and Ali Baba's own rum punch.
Monday night pig roasts are always a nice treat.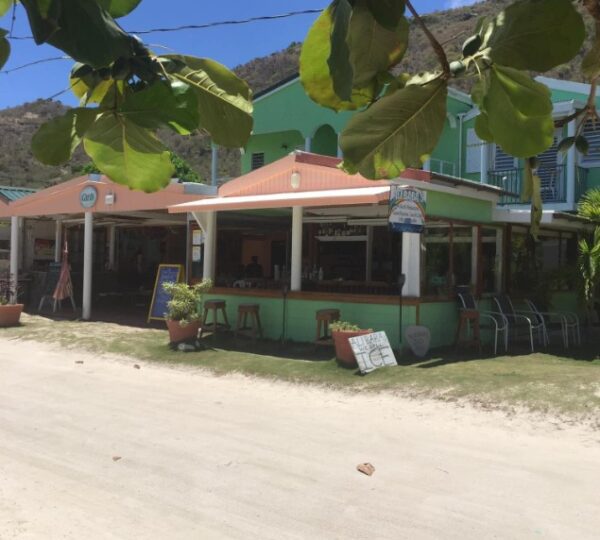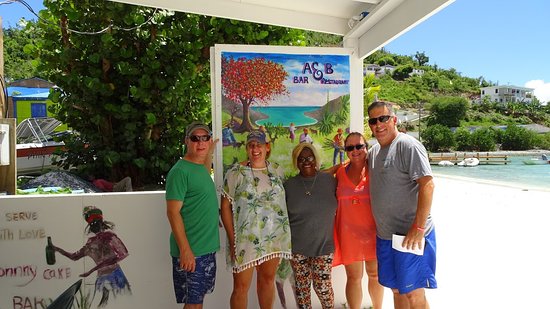 Enjoy 'real local cuisine' and local drinks in a relaxed atmosphere by the sea at A & B Snack Bar.
Happy Hours!
Open 'till late.
Tel:    1 284 495 9352
Cell:   1 284 443 2325
Up the beach past the Sandcastle, One Love Bar and Grill is a great spot for hanging out! Don't miss the Shark and Johnny Cakes (made to order) for lunch. Other favorites are Lobster Quesadillas and BBQ ribs with cinnamon and brown sugar corn on the cob.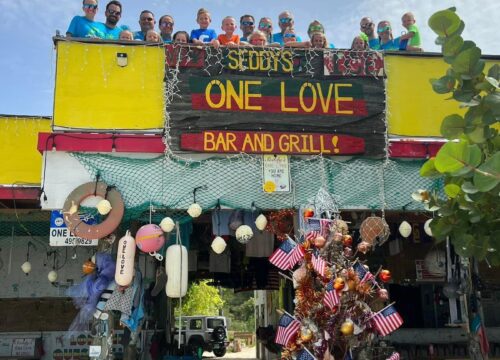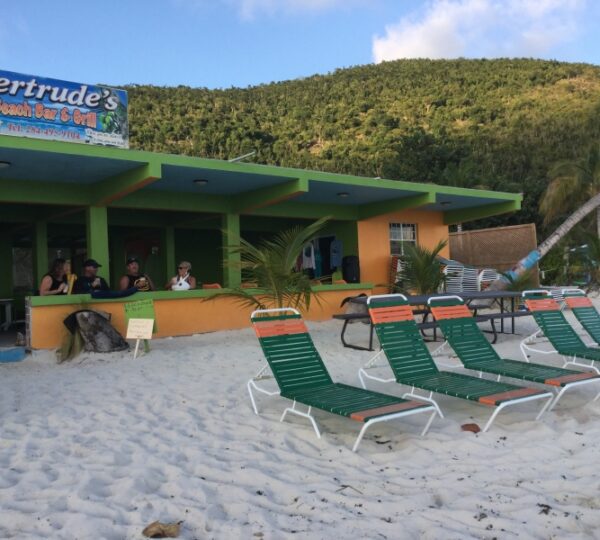 Beach Bar dining offering excellent wings, sodas, beer and mixed drinks.
Additionally, Gertrude's is a great place to get your hair braided on the island
Gertrude's will make you feel at home with burgers, conch fritters, and rotis.
Abes By the Sea Restaurant & Bar
Here you can find information about the restaurant's menu, what the grocery store has to offer and the available vehicles to rent. People from all around, locals and tourists, are satisfied with a menu of fish, lobster, conch, ribs, and chicken at this local bar and restaurant. Prices are low, and it's money well spent also with each main course you'll get peas, rice, and coleslaw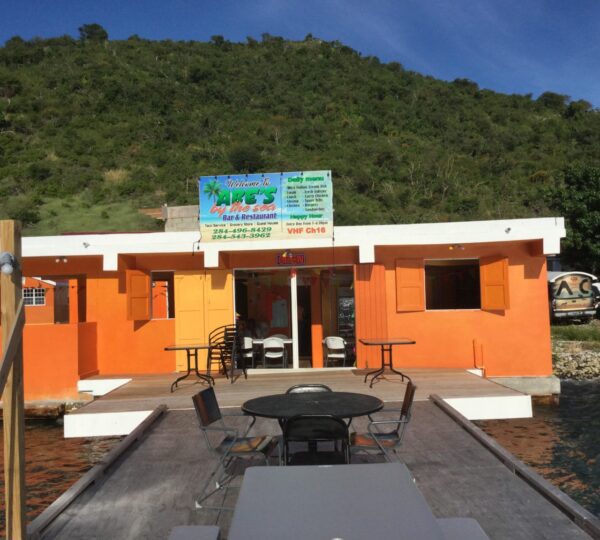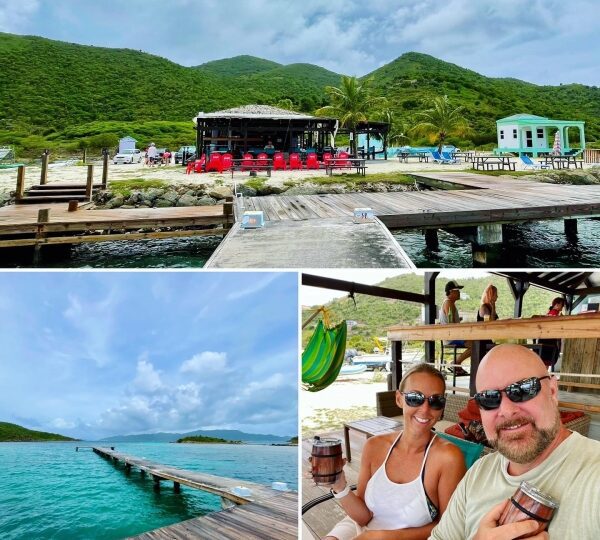 Foxy's Taboo is located in Diamond Cay, on Jost Van Dyke's eastern shore and has served Mediterranean Fare with flare sine 2003.
The perfect place to relax and escape the everyday
rush and listen to the calming sounds of the ocean. If you have not visited
Taboo, make it a sure stop on your next trip.
Sidney's Peace and Love in Little Harbour, Jost Van Dyke is known as a second home to many patrons across the globe. Their dishes are served with LOVE and their famous lobsters bring you PEACE. They offer a unique honor bar system and self service bar where you can mix your own drinks anyway you like.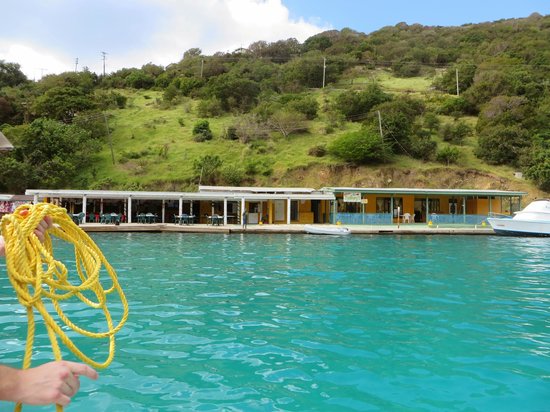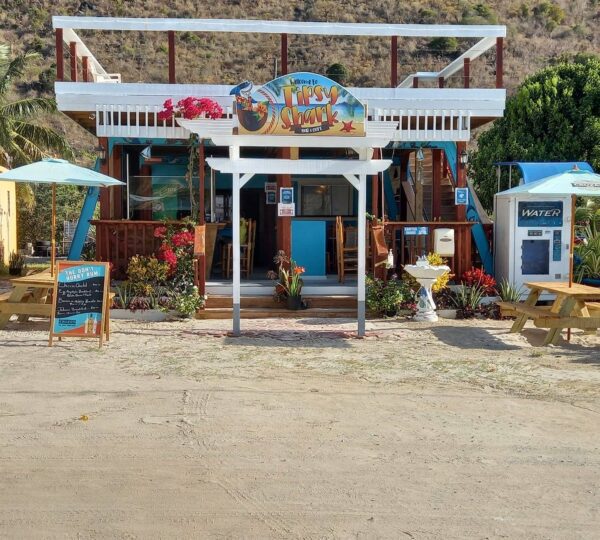 Jost Van Dyke is one of the main islands of the British Virgin Islands. The island is known for its yacht anchorage like in the sheltered bay of Great Harbour. Casual restaurants and bars line the beaches there and and one of those restaurants and bar is The Tipsy Shark Bar and Cafe. Open 7 days a week serving Breakfast, Lunch and Dinner.